At Greencarrier we encourage our employees to get involved in our work with sustainability and CSR (Corporate Social Responsibility), a work that we refer to as the Greencarrier Spirit. We want the passion of our employees to influence what projects we take on, and that's why we started the Greencarrier Spirit Fund.
The Greencarrier Spirit Fund aims to involve our employees in our ambitions within Greencarrier Spirit. Each year, we set aside one percent of our profit to this fund and all of our 800 employees are welcome to apply for money to start their own local – or global – CSR projects. By doing it this way, our CSR projects reflect the passion of our employees. We encourage big and small projects, as well as local and global, but each project need to live up to some of our criteria.
During 2017 our Greencarrier Spirit fund and the commitment and involvement from our employees has enabled a number of projects, here are some examples.
Heart to Heart – Heart Surgery to children in China
Heart-to-Heart is a Shanghai based charity that provides corrective surgery for children from all over China with congenital heart defects whose parents are unable to afford the surgery. We have collaborated with them for several years, to help fund in total 5 surgeries. During 2017 our offices in Northern China had an organic rice sale and with the money from that sale, combined with a contribution from our Greencarrier Spirit Fund, we enabled surgery for two young boys.


Hope run – Charity run in Klaipeda to raise money for cancer patients and their families
Employees from our Greencarrier offices in Klaipeda ran in the 10th Hope Run. Funds raised during the event was used to support the St. Francis Oncology Center in Klaipeda, which provides spiritual and psychological support for cancer patients and their families from all over Lithuania.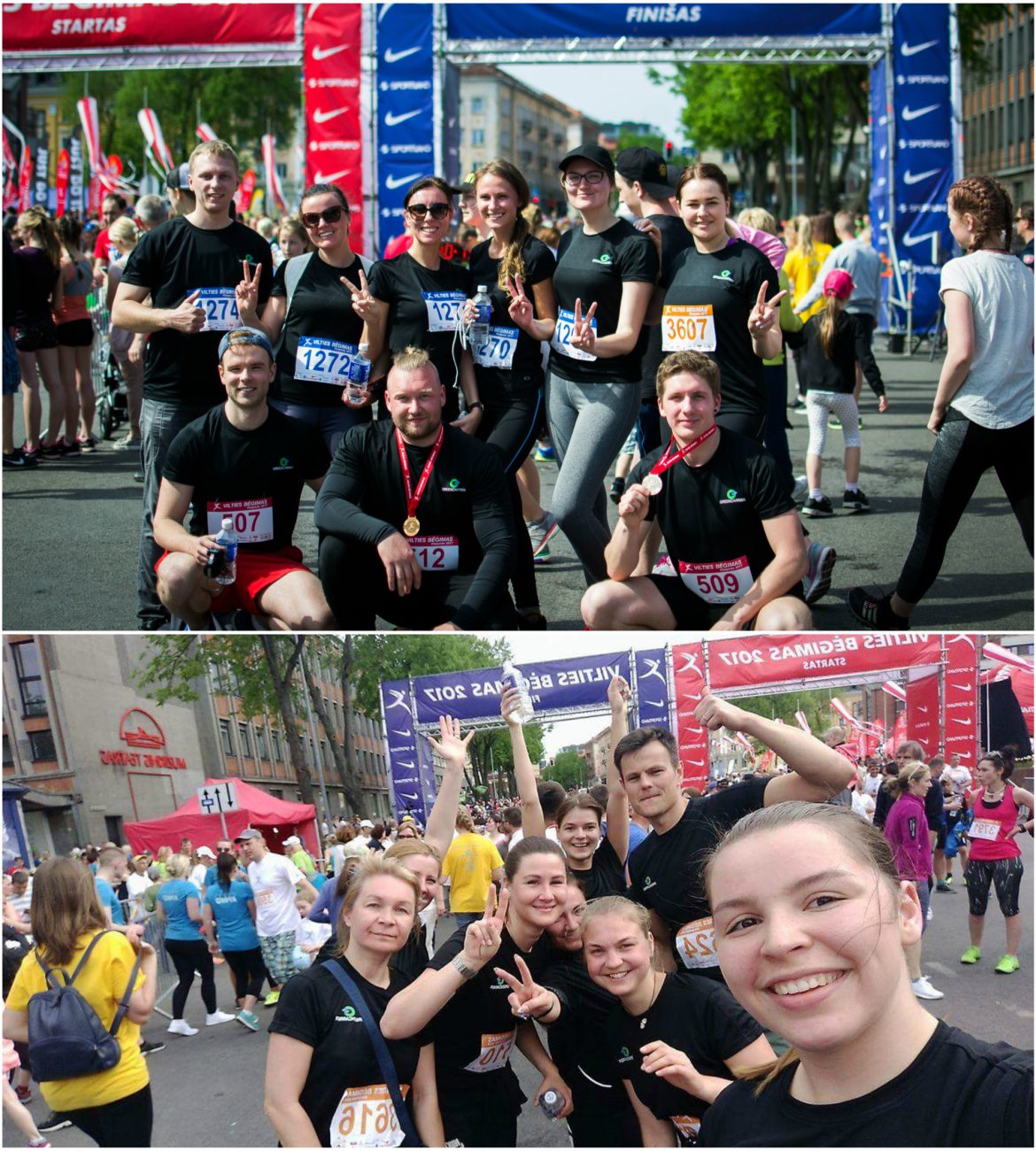 Green Power Hike – A fund-raising walkathon in Hong Kong
Green Power Hike is a fund-raising walkathon in Hong Kong. This event aims to encourage the public to explore nature and treasure the limited ecological resources in Hong Kong. 2017 there were over 3000 participants and donation was more than HKD 5 Million. There were 11 participants from Greencarrier from our offices in Hong Kong, Shenzhen and Denmark. The participants was very satisfied with their challenge and said that during the hike they experienced team building and mutual friendship – at the same time as they contributed to environmental improvement and awareness.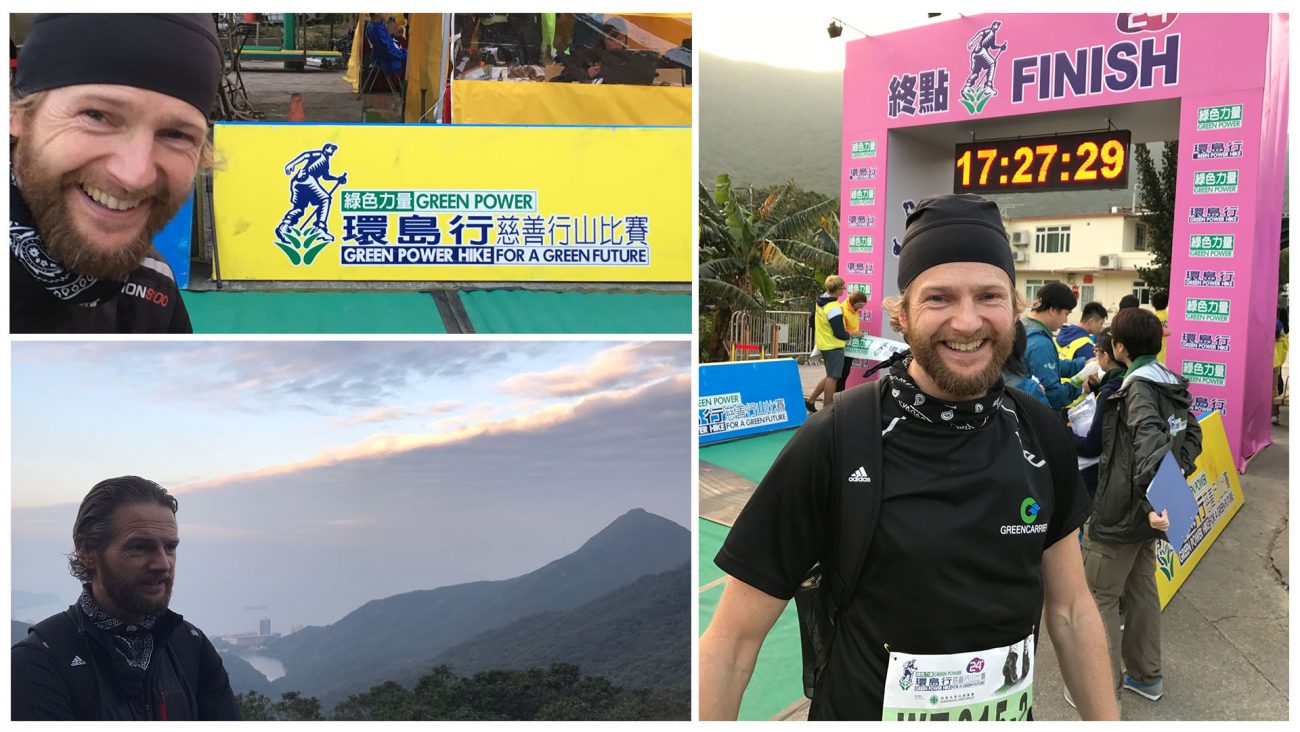 Future Transports – Swedish students innovate future transports
The Future Transport project is initiated by Universeum and carried out each year in collaboration with a number of partners. It is held in Gothenburg, Sweden, and gives students in grade 7 and 8 a chance to be inspired by nature to find new and sustainable ways to move and transport goods. We have been involved in this project as one of several partners from business and academy and have contributed as jury members, experts and exhibitors on the Future Day.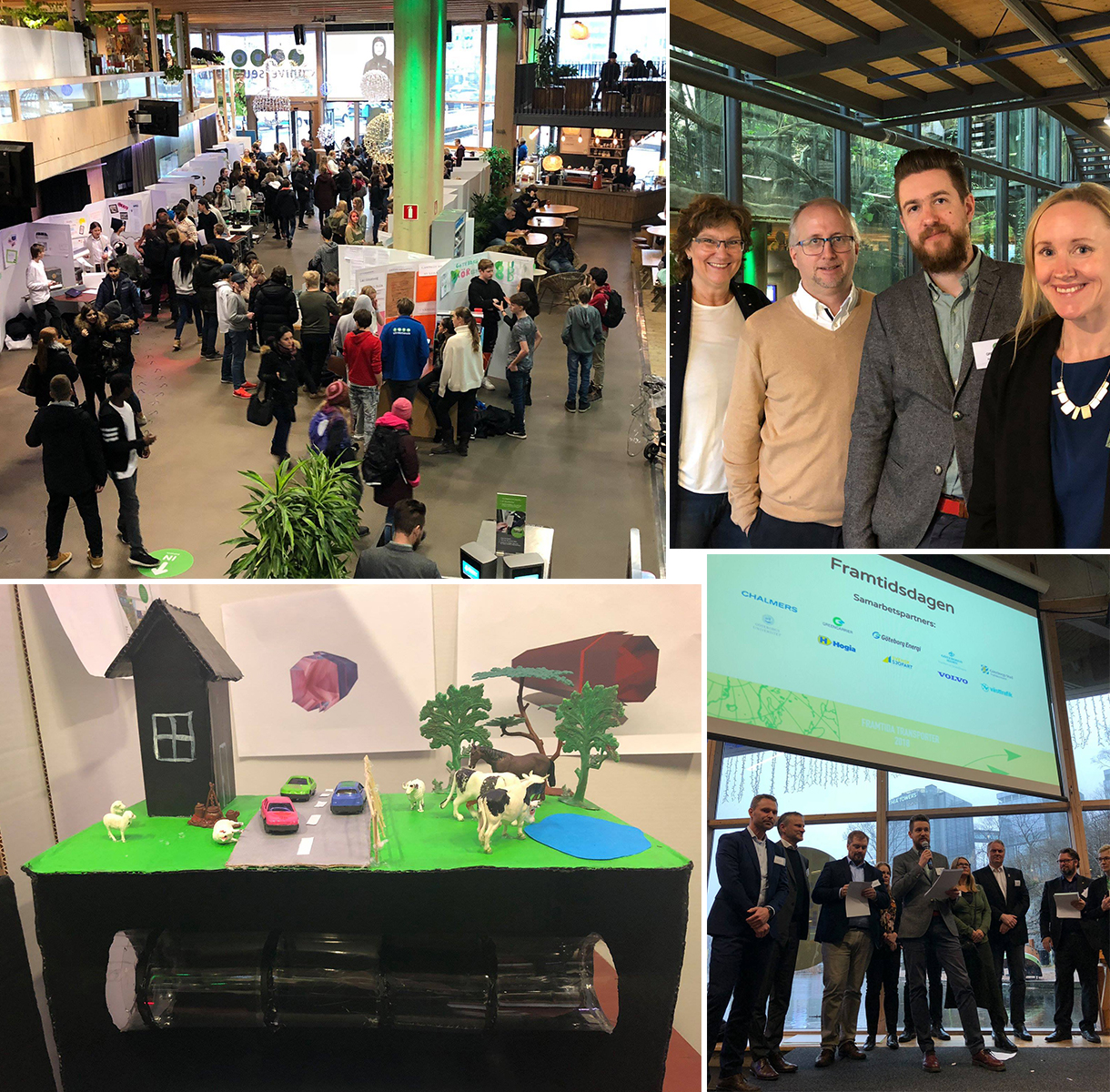 Transporting containers with material to schools and hospitals in Kenya and Gambia
Greencarrier Freight Services Sweden has helped shipped a container full of material gathered from Swedish donors, from Sweden to the Oloo School in Kenya.
They have also shipped a container for Healthwatchers Associates, with material gathered from Swedish donors to a school and hospitals in Gambia.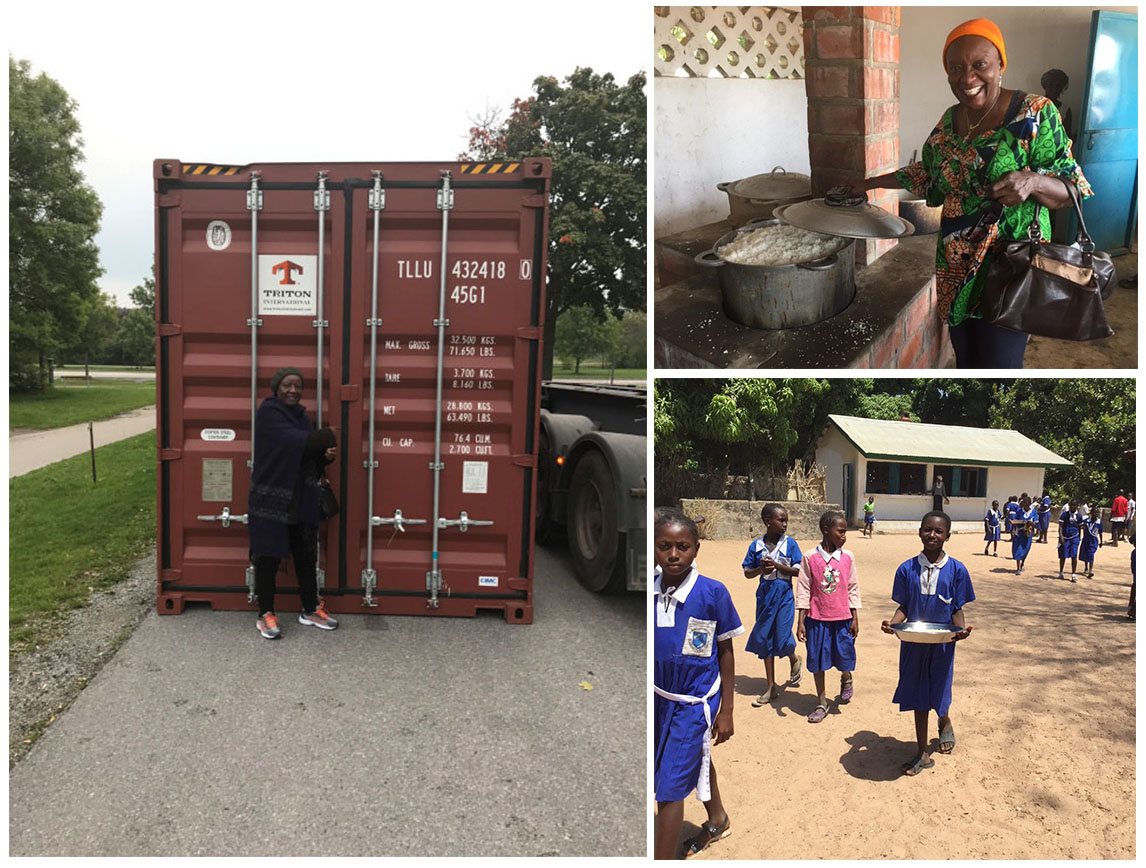 Water to billions – clean water supply to countries in need
We support the organization Water to Billions, which aims to fight poverty and contribute to the eradication of diseases through improved hygiene primarily by delivering equipment that will help countries and individuals to build long-term water structures.
CSR Västsverige – Swedish network for CSR
We are members of CSR Västsverige and are involved in their collaborations forums. During 2017 we were speakers at one of their events and hosted a meeting for one of their collaboration groups for Sustainable Business.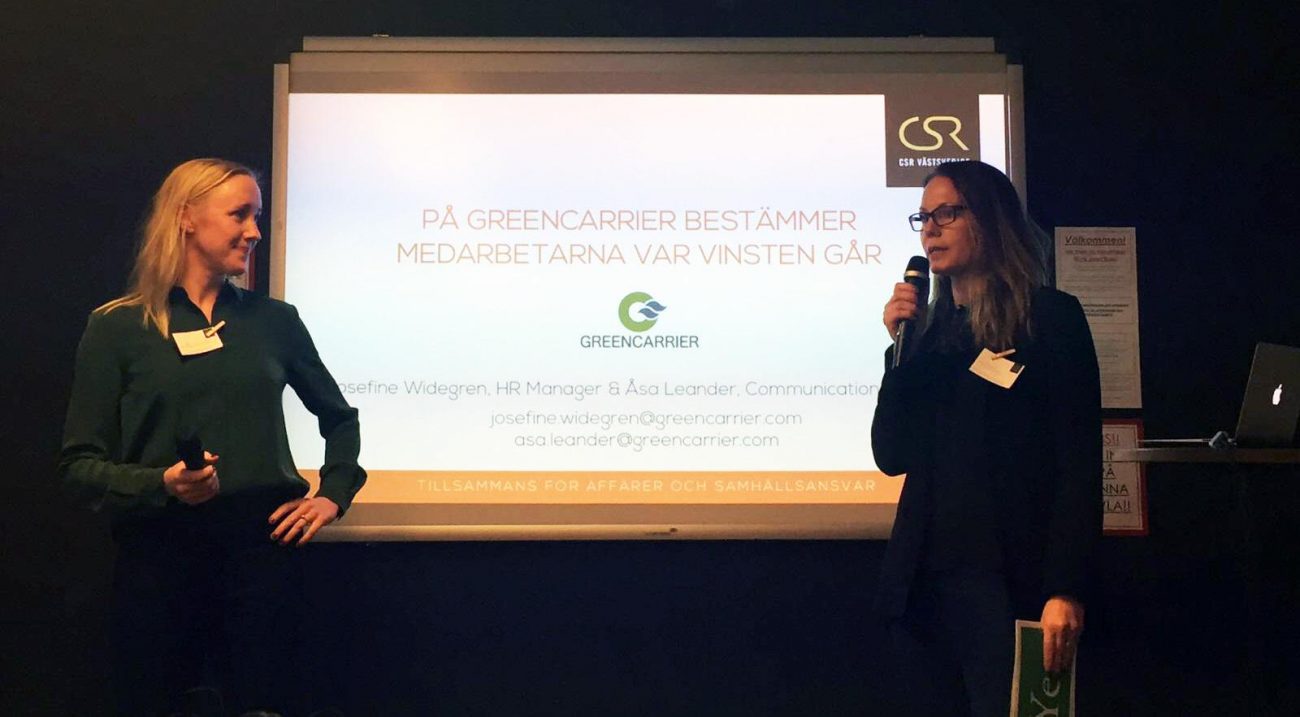 SOS Children's Villages
Each Christmas, Greencarrier donates money to a charitable cause. The Christmas donation 2017 was given to SOS Children's Villages, who work to provide children all around the world with a safe and warm upbringing.


Göteborgs Räddningsmission – Support to homeless in Gothenburg, Sweden
We support the local aid organsiation Göteborgs Räddningsmission, who are committed to helping the homeless of Gothenburg. This is a long term collaboration which started in 2008 where our employees are also involved in collecting Christmas gifts each year.
Hong Kong Water Race – A race to raise awareness about water footprint
Greencarrier employees from our offices in Hong Kong and Shenzhen participated in the Hong Kong Water Race. It is organized by Wofoo Social Enterprises, co-organized by Water Supplies Department and The Open University of Hong Kong, and sponsored by The Hongkong and Shanghai Banking Corporation Limited. Through the means of city orienteering, this project strives to promote the concept of water footprint to the participants and arouse public awareness of water crisis. Participants will be requested to visit scenic spots and public amenities around designated area, and complete tasks related to "water" at the spots.


Lucia Donation to the Swedish Music Aid – "Children are not for sale"
Each year there is a Lucia celebration in our head office in Gothenburg. This year the members of Lucia committee collected money from employees, an amount which was also matched by the Greencarrier Spirit Fund, to the Music Aid (Musikhjälpen) a Swedish initiative where one week-long live radio and TV is broadcasted to raise money and create awareness for a humanitarian cause. The theme 2017 was "No children are for sale" and collected over 74 million SEK.
Ziedot.lv – Extra assistance to incurable ill children in Latvia
In Latvia we support the organization Ziedot.lv which has the mission to assist and give extra help to children who are very sick or incurable ill. During 2017 our donations enabled nanny help for one child, nurse assistance for twin brothers, and additional physiotherapy for two children. This is a long term engagement as we have supported them for many years.
Metta and Rigas Futbola Skola – Football to help children stay out of trouble – Latvia
In Latvia we have supported fooball academies "Metta" and "Rigas futbola skola" for many years. They are committed to arranging social activities to help children stay out of trouble, that is they organize different free of charge tournaments and give equipment and free of charge training to children who need support. This is a long term engagement as we have supported them for many years.